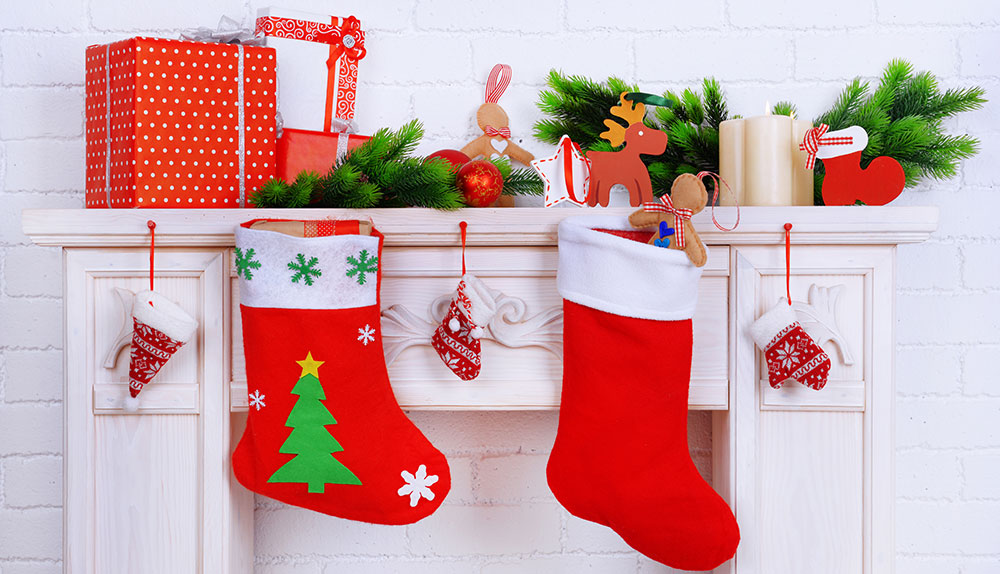 When shopping for gifts, sometimes it's hard to come up with creative ideas or to find a memorable gift that stays under budget. We're here to help you with this article. We've got 15 fun and creative gifts for writers that will help anyone stumped to come up with a fabulous gift idea. These stocking stuffers for writers feature practical gifts like pens and journals, plus fun gift ideas and knick-knacks that any author will appreciate and love. These gifts are super affordable, all priced under $15 so they're great for stocking stuffers, white elephant gifts, birthday gifts, or just an everyday gift for the writer or aspiring author in your life.
15 Stocking Stuffers for Writers
1. Library Card Zipper Pouch
This nostalgic throwback to retro library days is the perfect stocking stuffer for writers. Designed to look like an old library card, this zipper pouch is perfectly sized to hold pens, pencils, and any other accessories your writer wants to carry around.
Available in white or yellow.
---
2. 1,000 Awesome Writing Prompts Book
Help battle writer's block with this amazing gift! Inspire creativity and foster new ideas with this book that has 1000 writing prompts. These prompts are great for any writer and any type of writing. Slip it in a stocking or wrap it up and put it under the tree, this is a practical and thoughtful gift for writers.
Check out more gifts to destroy writer's block.
---
3. Portable Typewriter Patent Poster
This is a cool decoration that is affordable and completely original. Featuring the skematics from a vintage typewriter patent in 1896, the artist cleaned up the image and offers it printed in 4 different sizes and available in 9 different colors, so you're sure to find your writer's favorite color. This print is delivered in a rolled tube–perfect to stick in a Christmas stocking. Or you can buy an affordable frame and wrap it up as a present.
Check out more typewriter gifts.
---
4. HIPPOMARK Hippo Bookmark
Writers are naturally readers and they always need bookmarks. This bookmark is so cute, featuring a hippo that looks like it's just swimming at the surface of the pages of your book. If you're looking for super cheap stocking stuffers for writers, bookmarks are perfect. This one is adorable and practical.
Check out more bookmark gifts for writers.
---
5. Lost Art of Penmanship Mug
If the writer you're shopping for also loves drinking coffee, tea, or hot chocolate, then this gift is a slam dunk. This mug features the Zaner-Bloser cursive alphabet and numerals along with the teaching arrows that we all used in elementary school when we learned to write. This gift set also comes with a tiny pad of paper and pencil, so the author can practice their cursive handwriting.
This is a super cute stocking stuffer any writer will enjoy. Make this gift even better by including some of their favorite coffee or tea.
---
6. Rustic Tree Pencils
This is a fun and unique gift for writers who are in touch with nature. These rustic pencils are made from real tree branches to create a natural look. Comes as a pack of 12 5″ long pencils ready to tuck in your stocking.
---
7. Storyteller Keychain
Writers are storytellers and this classy keychain is a great way to celebrate their craft. This minimalist keychain is a 3″ bar of aluminum with the word "storyteller" stamped into it.
---
8. Red Co. Journal with Embossed Quill
All writers need a journal, whether they like to write their stories by hand, to take notes, or just to record their daily life. This textured PU leather cover features an embossed quill feather on the cover. It's the perfect size to tuck in a purse or backpack and take anywhere so it's available when inspiration strikes.
---
9. Classic Fountain Pen
The perfect gift to go with a new journal is a new pen! Anyone can buy a plain ol' ballpoint pen, but a fountain pen makes a great gift for a writer. This gorgeous fountain pen is in a mid-range price (meaning it's under $15!) that is still great quality. It comes with a medium nib and is refillable, so your favorite writer can use it to write a short story or a novel.
Looking for a gift that is a little more kooky and fun? Check out these quirky and weird pen gifts for writers.
---
10. Notebook Paper Socks
These socks are cute, plus the blank page will be inspirational. This is a great gift for girls and guys. The socks hit mid-calf and go great with pants or skirts.
---
11. Go Away…I'm Writing Sign
Signs are great stocking stuffers for writers. This is the perfect gift for the procrastinating writer. The sign says "Go away…I'm writing very busy doing things I don't need to do so that I can avoid doing the thing I'm actually supposed to be doing."
This is great to display on an office wall or hang from a doorknob.
---
12. Punctuation Earrings
These earrings are super cute and not found in store. These dangling earnings feature punctuation marks. These handmade earrings feature a question mark and an explanation point. There's no question that any writer would love these earrings.
---
13. Typewriter Pop-up Note Paper
This is a cute and handy gift for any writer, and the perfect size for a stocking stuffer. This tiny red typewriter holds notepaper that pulls out of the top of it like a freshly written manuscript page. These are great for the office or to display proudly on a writer's desk.
---
14. A Writer's Workbook: Daily Exercises for the Writing Life
Looking for a gift that will inspire the aspiring author in your life? This Writer's Workbook from Caroline Sharp is a great gift idea. It features daily exercises to help build a writing habit and develop creative skills. This book is great to combat writer's block.
Check out more gift ideas from the best books on writing fiction.
---
15. Scrabble Crosswords
Most writers love Scrabble and they're good at it, too. That can make it tricky to find a Scrabble partner to play with. This book of crosswords is a great alternative. All of the words in these puzzles follow the same Scrabble rules, so this is a great way to improve their vocabulary and challenge their mind. It's also perfectly priced to be a stocking stuffer for writers.
Check out more gifts for Scrabble lovers.
---
We hope these stocking stuffers for writers have inspired you to find the perfect gift for the aspiring author in your life. These gifts are geared for Christmas stockings, but also work great for birthday gifts as well or putting together a gift basket. If you're still stumped, check out these stocking stuffers for book lovers and cozy stocking stuffers.
Want to see fun and creative gifts for writers and book lovers? Try our megalists of gifts for writers and gifts for readers.