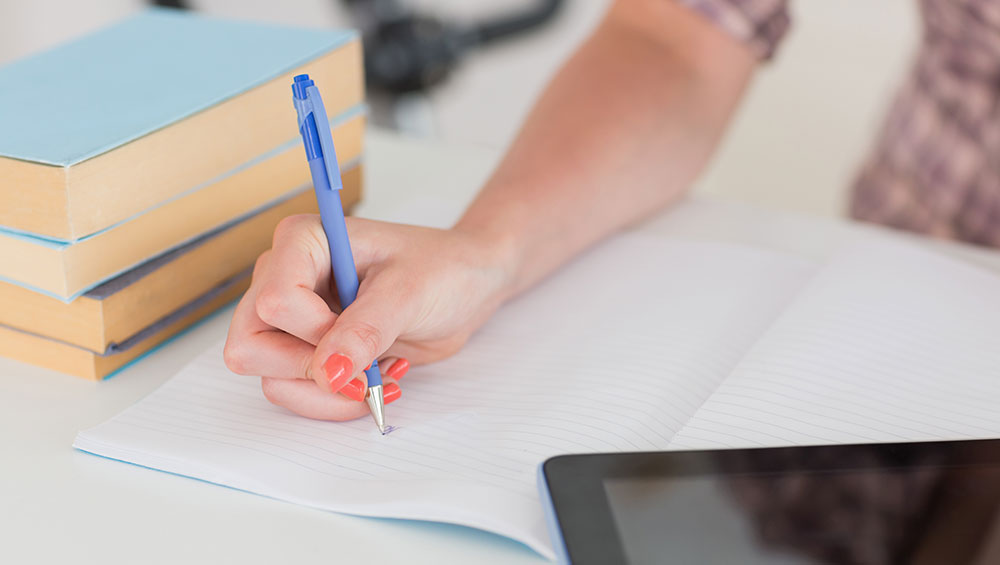 Some of the best gifts for writers are practical gifts that help authors improve their craft. A book on writing craft can help a writer improve their fiction and inspire them to create new and better stories, characters, dialogue, and more. We went out in search of the best books on writing fiction, focusing on the problems and issues many new novelists and fiction writers face.
The books we've gathered here will help with issues like how to write realistic and engaging dialogue. How to create believable characters. How to write a satisfying ending. How to write a story beginning that will hook a reader. How to use dialogue and action to reveal information about your characters. And more.
Whether you're looking for a gift for a writer or you're an aspiring author yourself, the books in this article are must have craft books for anyone who is writing fiction.
The Best Books on Writing Fiction and Writing Craft
Beginnings, Middles & Ends by Nancy Kress
This writing book by Hugo and Nebula award-winning author Nancy Kress covers the three most important parts of a story: the beginning, the middle, and the end. It's easy for new writers to start with a fantastic idea that peters off throughout the story for a disappointing ending. Or maybe the beginning is so slow an editor doesn't bother to finish it, even though the ending would blow their socks off. This book solves all those problems and more.
In this book, Kress gives solutions to common storytelling problems, so your story is fresh and engaging from beginning to end. Learn how to translate your story from the idea in your head to the page. You'll learn how to write a beginning that will hook editors and readers. Then you'll make your middle work towards the ending and develop your characters. And finally, you'll learn how to deliver on your promises and give the reader an unforgettable ending. This is a must-read for any aspiring writer and one of the best books on writing fiction.
---
Plot Perfect: How to Build Unforgettable Stories Scene by Scene
This book by Paula Munier will help you build an exceptional plot for your story or novel. The goal of this guide is to help you make a page-turning plot that a reader can't put down. It reveals the way to build a story structure that works, no matter the genre, to engage your reader and keep them wondering what will happen next.
This book also touches on developing characters, using dialogue, and defining your story's theme to help add depth to your story. In addition to her amazing writing advice, this book also includes writing exercises and plotting templates so you can easily apply her wisdom to your work in progress. New writers and experienced novelists alike will find plenty of useful tips in this book.
---
Creating Characters: The Complete Guide to Populating Your Fiction
No matter how good a story idea is, you'll lose the interest of readers and editors if the characters are flat or stereotypical. If you need help developing your characters so they feel like real people, this book can help you do it. Featuring the advice of over a dozen bestselling authors, this book collects essays covering things from character basics to using other story elements like point of view and dialogue to help explore your characters.
The instructions in this book will help you write realistic and relatable protagonists, as well as complex and interesting antagonists and villains. There's even an entire section on supporting characters, so the entire cast of your novel or story will be well rounded. This book will lead you through all parts of your writing process, from brainstorming to the first draft and even through revision. This is the crash course in characters that every writer needs.
---
How to Write Dazzling Dialogue: The Fastest Way to Improve Any Manuscript
Dialogue is a tricky part of writing. The author must find the right balance between realism and keeping the story interesting and readable. And if dialogue is dull or boring, the story will drag and you will lose the reader's interest. This book by writing coach James Scott Bell aims to demystify the process of writing dialogue so that it is snappy and engaging for the reader.
Using the techniques and exercises from his writing seminars, Bell wrote this book to help guide writers to improve the speech and dialogue in their short stories, novels, and screenplays. Using examples from popular books and movies, he'll show you what dazzling dialogue is and the secrets to crafting memorable dialogue. This book is a must read for any writer who struggles with dialogue.
---
Creating Short Fiction: The Classic Guide to Writing Short Fiction
Most writers start with short stories as they develop their writing skills. This book by writer Damon Knight covers the entire process of writing shorting fiction from beginning to end. Knight spent decades teaching writing and this book offers all of his best writing advice on the craft of writing. The book covers the entirety of the writing process, starting with the first task of developing your talent as a writer. Then there are sections on getting ideas and translating them to stories, and the actual nuts and bolts of writing the story itself.
If you can only buy one book on writing fiction, I would recommend this one. It is one of the best books on writing fiction. In addition to Knight's sound writing advice, the book contains many writing exercises he used in his own classrooms. Reading this book is like taking a creative writing class or workshop and is a great resource for any self-taught or newer writer.
---
Looking for other practical gifts for writers? Check out the essential reference books every writer should have on their desk. You should also consider the best software for writing a book or novel and tools to destroy writer's block to help keep the creativity flowing.
Want to see fun and creative gifts? Try our megalists of gifts for writers and gifts for readers.