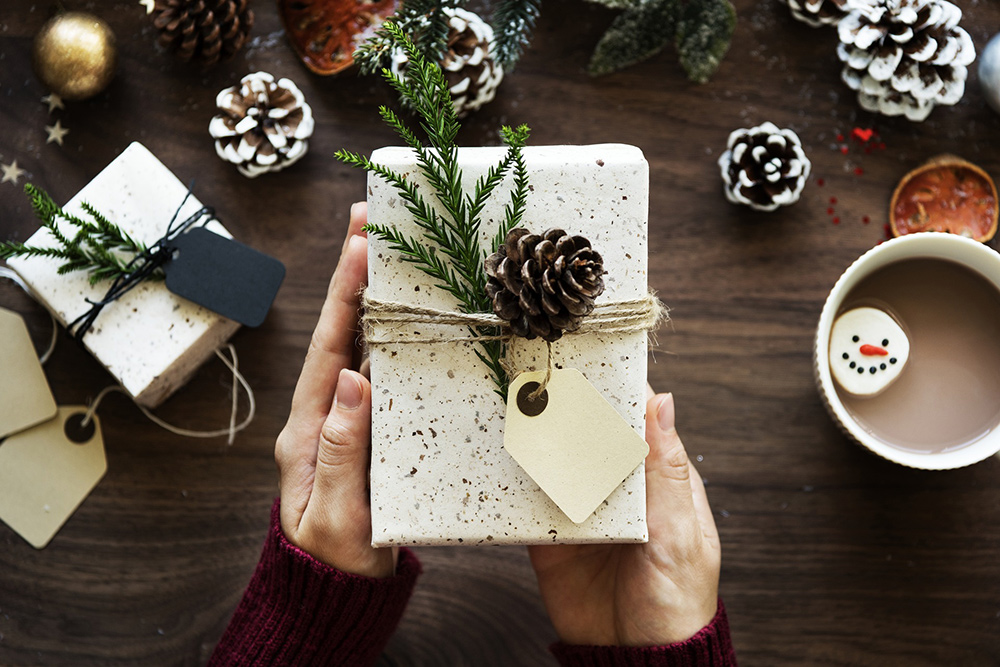 Some people have a knack for meaningful gifs. With little effort, they come to every birthday party or celebration with a neatly wrapped gift. Once it's opened, the giftee is reduced to tears, touched by the perfect and personal item they received. For the rest of us, buying a gift is a challenge. We struggle to think of anything more meaningful than a mug with a funny saying or a candle. Or even worse: we just give a gift card.
But there's hope! With a little effort and planning, you too can become one of those people who comes up with the most amazing and personal gifts that really touch the receiver. Over the years, I've used these tips to develop my gift-giving skills and become a master gift giver. This advice can be applied to every type of gift: birthdays, Christmas, Hanukkah, Valentine's Day, Mother's Day, Father's Day, and anniversaries.
How to Give Meaningful Gifts
Pay Attention and Keep Notes
The number one thing that helped make gift-giving easier for me was to always be listening. People are constantly giving tips about their interests and dreams in casual conversation. If you're listening throughout the year, you'll be given all kinds of ideas that can be used for gifts. This tip is especially helpful for those hard to shop for folks (like my Dad) who never seem to want or need anything. Every once in a while, people will drop clues: "Oh I really want to learn how to knit." "I'm going to need a new stand mixer in a few years." "When I was a kid, I really loved my GI Joe. I wish I still had that toy." People may mention specific items (stand mixer, GI Joe) or they may mention general interest (knitting) that could be used to inspire a gift idea.
What's really going to help you out is keeping notes. If someone says something in March that you feel like would be a perfect Christmas gift, chances are pretty high that you will completely forget it by the time you're Christmas shopping. What I do is keep a spreadsheet that has listed everyone I regularly buy gifts for (family, close friends, etc.). I have one tab that is just for gift ideas and another tab to keep track of gifts given to them in the past.
When you keep these gift idea notes all year long, it makes shopping easier for you but also often makes the gift more of a surprise. While people will sometimes give purposeful hints close to their birthday or Christmas, often they won't remember mentioning their knitting interest in March. So when you get them a beginner's set of knitting needles and yarn, they'll be so touched that you paid attention and intuited their interest.
Make a List of Their Interests
If it's gift-giving time and you don't know what to get your beloved, a little brainstorming may reveal some thoughtful gift ideas. Get a piece of paper and start writing down everything you know about the person: their job, their hobbies, other interests you have. Write down everything, even the smallest details.
Read through the list and see if any of the items inspire a gift idea or two. Write down anything that comes to mind, even if you know you wouldn't or couldn't buy them. By writing everything down, you're allowing your brain to get creative in a way that opens it up to deeper ideas. At this point, you may find the perfect idea to buy as a present. If not, take to Google or other online shopping sites to do some research. You may find specific gift guides (like Amazing gifts for book lovers or unusual gifts for gardeners or sriracha gifts under $15) or browse items available on shopping websites. Give yourself time to really explore, any of these pages may inspire other gift ideas.
Try to push yourself beyond the most obvious gifts. If your brother in law is an accountant, he probably has tons of mugs with funny accounting related sayings. But maybe he'd appreciate an antique abacus to display in his office, which would make a great conversation piece for new clients.
Make a Gift Basket
One solution to make a very unique and fun gift is to assemble a gift basket to give to your loved one. It doesn't have to be a literal basket (you can use a bag or a box or a different creative container), but basically, you're putting together a bunch of small gifts to give as one. Often these are done on a theme or you can just gather a bunch of items you know the person will love. This is a great way to give little knick-knacks, treats, and other small presents without it feeling like you've cheaped out on the gift.
Check out my article on how to make a gift basket for writers to get ideas on brainstorming goodies for your gift.
Go for Artisan and Personalized Gifts
When I want to make sure that a gift has a personal feel, I will forget going to the mall or Amazon and instead look for items sold by artisans. Explore local shops and craft fairs in your area. They're the perfect place to find unique art pieces, collectibles and other items that will really wow as a gift. If you're striking out locally, I really like Etsy for buying gifts. There are tons of artists and small business owners selling wonderful gifts. Many of the options are made to order, so they can be personalized with a name, special message, or other details that make them completely unique for the giftee. Ordering from Etsy does require some planning ahead, because custom pieces may need a few weeks to be made and shipped.
---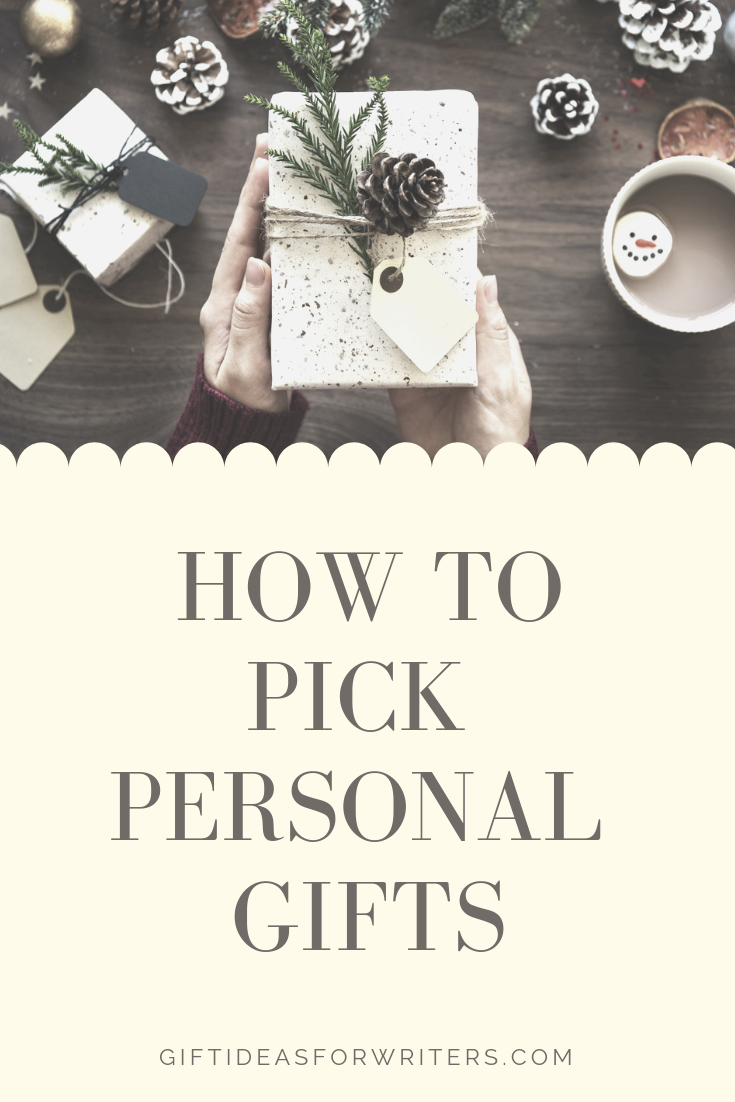 Looking for some inspiration on your gift hunt? Check out our gifts for writers megalist and these suggestions of gifts for animal lovers. Once you've got the perfect gift, use some eco-friendly wrapping ideas.