Giving gifts is so much fun, but one of the downsides is wrapping gifts. Wrapping paper, bows, backs, and ribbon are all expensive. Then, once the gift-giving is done, all the beautiful wrapping paper is just thrown away. It's not only a waste of money but a pretty wasteful process. So as you're preparing gifts for Christmas or a birthday, consider some other wrapping options. These eco-friendly gift wrapping ideas allow you to reuse common items so you save money while also saving the planet. Check them out.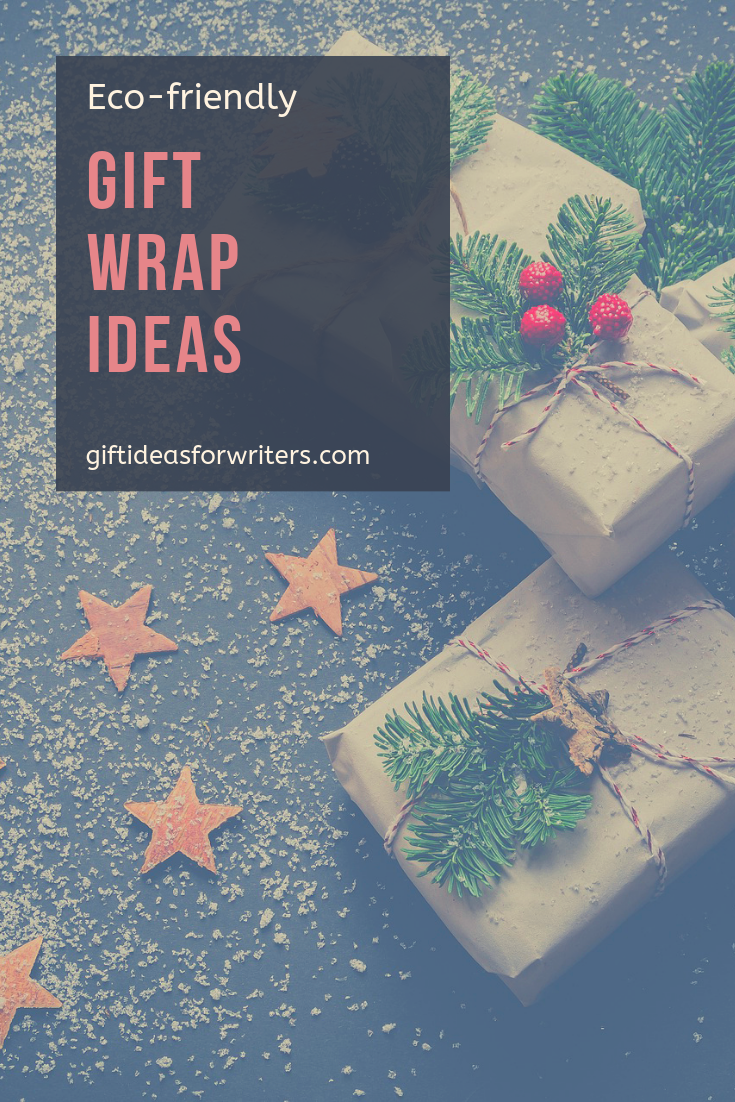 1. Recycled Newspaper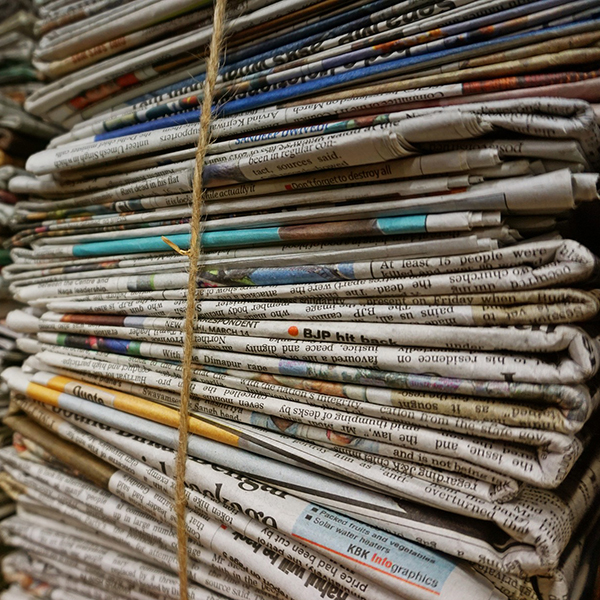 If you still get a weekly newspaper delivery, you can put that paper to good use by reusing it as wrapping paper. The comics are especially good for wrapping children's presents or for comic book and graphic novel fans.
2. Recycled Grocery Bag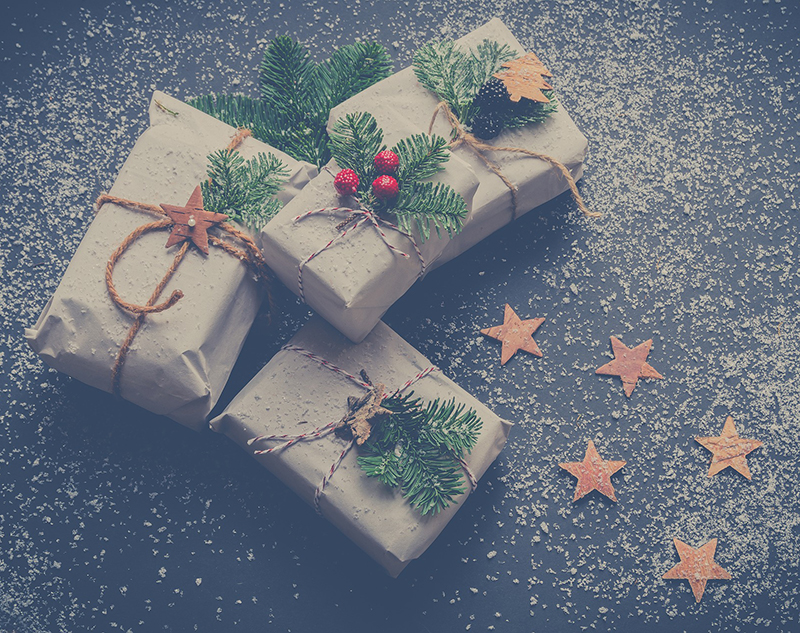 If you leave your grocery store with brown paper bags, instead of just tossing them in the trash or recycling bin, use them to wrap your presents. Flip them inside out so the outside is blank. Once your item is wrapped, you can draw decorations or write messages on the brown paper. This is a chic and eco-friendly alternative to traditional wrapping paper.
3. Save & Reuse Gift Wrap & Bags
If you aren't ready to use recycled household materials to wrap your gifts, you can recycle gift wrap itself. When you receive a gift, some careful unwrapping means you can save and reuse wrapping paper, tissue paper, ribbon, and gift bags. I keep a drawer in my office specifically to save gift wrapping items for reuse. This will help you save money and reduce waste in the long run.
4. Use Part of the Gift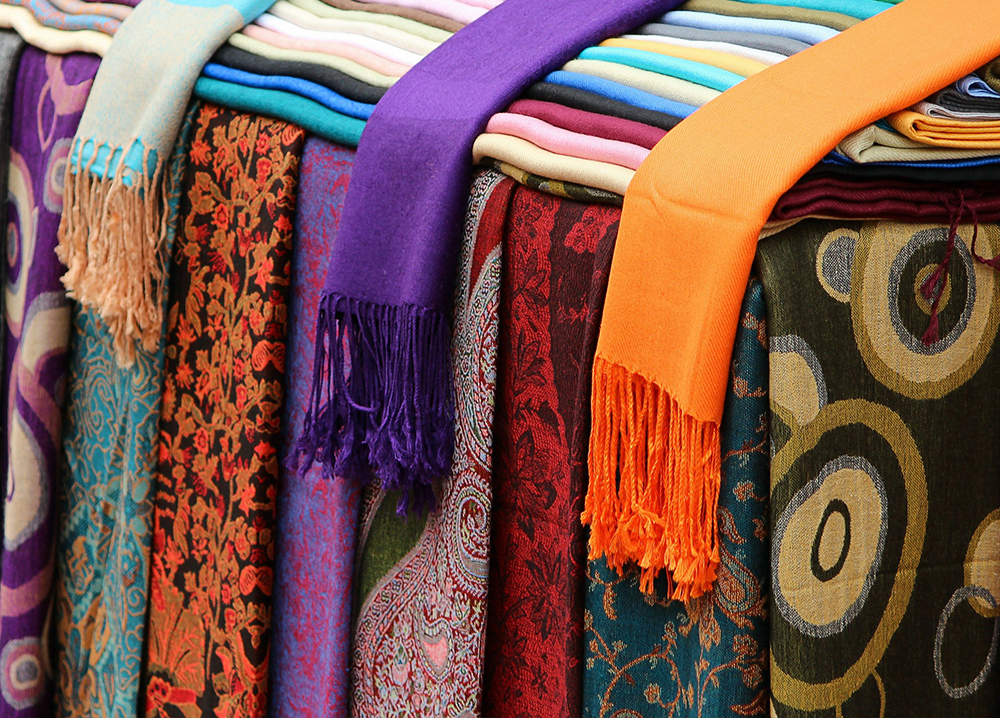 This is a fun way to get a little creative with your gift wrapping. Instead of using a traditional gift bag or wrapping paper, use a part of the gift to wrap it. For example, if you're giving newlyweds kitchen stuff, wrap the items in pretty dishtowels or an apron (you can use the apron strings to make a bow). Spa or bathroom items can be wrapped in a nice bath towel.
If you enjoy thrift store shopping, start collecting pretty scarves that can be used to wrap any gift.
5. Reusable Gift Bags
Never buy wrapping paper again by investing in reusable gift bags. These cloth and fabric bags usually come with ribbons or drawstrings to secure your gift inside. If you're good with a sewing machine, you can even make your own from your favorite fabric.
6. Gift Wrapping Cloth
Take a tip from Japan and try Furoshiki, which is the art of wrapping gifts with cloth. Instead of using disposable paper, a square piece of fabric is used to wrap the gift. On their own, the furoshiki fabrics are beautiful, but when folded using a traditional technique, they create a lovely gift as well. Plus, the wrapping cloth itself is infinitely reusable.
7. Maps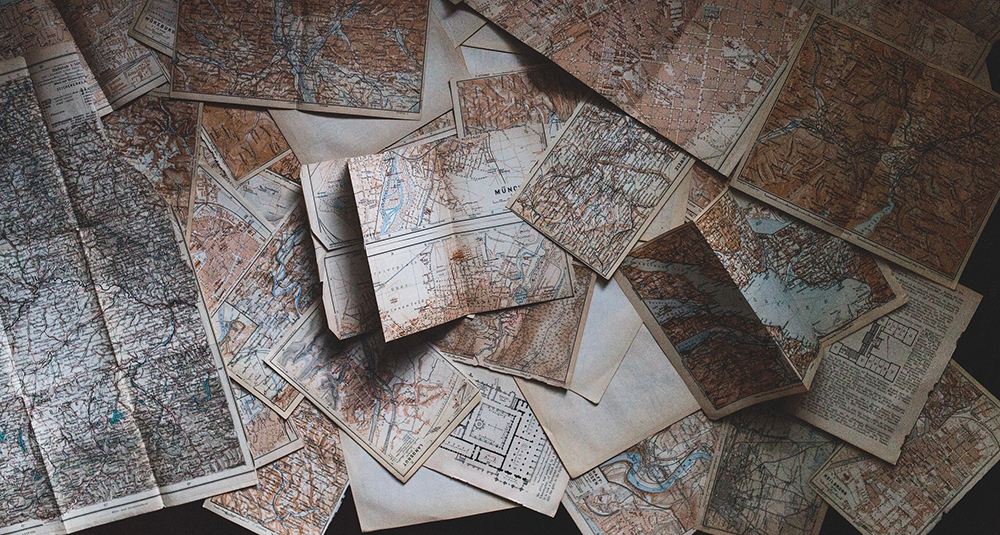 Got a drawer of maps that GPS has made useless? These bright and bold pages are perfect for wrapping gifts. Reuse those large maps from museums, zoos, and amusement parks for themed gifts or to remind your loved one of a special time or memory.
---
Need some gifts to go with your eco-friendly wrapping paper ideas? Check out how to pick out a meaningful and personal gift. Get some of our favorite gift ideas from our gifts for readers megalist.